Prize giving ceremony
The prize giving ceremony will be organized by the Municipality of Podčetrtek, Slovenia
.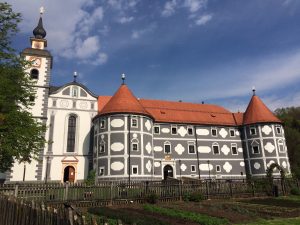 Programme 
of events
15th of September, Friday
The Entente Florale Award Ceremony  will be held at the MSH Podcetrtek.
At this prestigious event all delegates of the participating towns and villages are invited. 
The event starts at 18:00
At the prize giving ceremony bronze, silver and gold awards and three special prizes will be handed over to the representatives of the participating communities. The results will be announced after the event.
16th of September, Saturday
European Market in the town of Podčetrtek 9:30-12:00. At this wonderful event all participants of the Entente Florale Europe competiton will present themselves.
This event is open for everyone, so if you are interested, please join us and meet our entries

Afternoon tour Option: Visit to the Kozjansko regional park – the Podsreda castle, nature.  Start:14:30
For further information (packages,prices) and registration please visit www.efe-podcetrtek.com